TESTIMONIALS
I love your face cream, I've been using it for over a year and can't consider using anything else. My skin is better hydrated and balanced. At 44, I even saw a significant decrease in my wrinkles near my eyes. The smell is one of the most wonderful I have smelled. Many thanks.
Melanie F. Sherbrooke
Really impressed with the Clinic SM products (shower gel and after swim moisturizer). I'm 5 days into testing my 2-year-old daughter's hyper-reactive skin (sample kit received as a gift); nothing seemed to prevent or really relieve her. I think I found it!!! ♥♥♥ Her little cheeks no longer have "graffiti" because she scratches herself with blood, the thousands of little pimples on her arms and legs have disappeared and her body skin no longer itch! Ye!!
It says after spa and swimming...but seriously, it can be used for any soaking in water!!! In addition, it is a small budding business from Saint-Basile-le-Grand, on the South Shore of Montreal!
Marie-Claire N. Beloeil
I had just bought my new kit when my friend came to swim. We tried the shower gel and the moisturizing lotion after bathing. We honestly liked how soft our skin was, no tingling of dry skin as usual. We are fans!
Caroll-Ann S. Saint-Basile-le-Grand
I recently bought the moisturizing lotion and I love its texture, so soft that I use it every day. This lotion moisturizes my skin well and I really like its smell, a feeling of freshness and lightness. To try it is to adopt it!
Francine, V. Mont St-Hilaire.
I use the repair shampoo and I class it A++ for its effectiveness, its hydration.
You have to try it to understand. THANKS
Marie Lou, C. Terrebonne
At the last craftsmen's show in Quebec, I bought the moisturizing lotion and found it very effective. I had itching on my back and legs, and applying this lotion every day combined with a diet solved 95% of my problem.
Danielle L
Hello, in December at the Salon des artisans de Québec, I bought your products and then I ordered some in order to have enough during our 6 week stay in Davenport, Florida. I love your shampoo but I really appreciate your shower gel and moisturizer which I have been using for 5 weeks. Unlike last year, no signs of dermatitis and yet I take fairly long dips in the pool 2 or 3 times a day. I am very happy to have crossed your path. Enjoy!
Diana B.
Today I want to share my experience with Clinic SM products. I have had psoriasis for many years, using cream or ointment with cortisone and I always had psoriasis on my knees, elbows and a plaque on one leg. I started using Clinic SM's moisturizing lotion and after applying it scrupulously every morning for about 2 months, I now have no trace of psoriasis. Thank you, thank you Clinic SM. What a wonderful discovery for me.
Violette D. Lavaltrie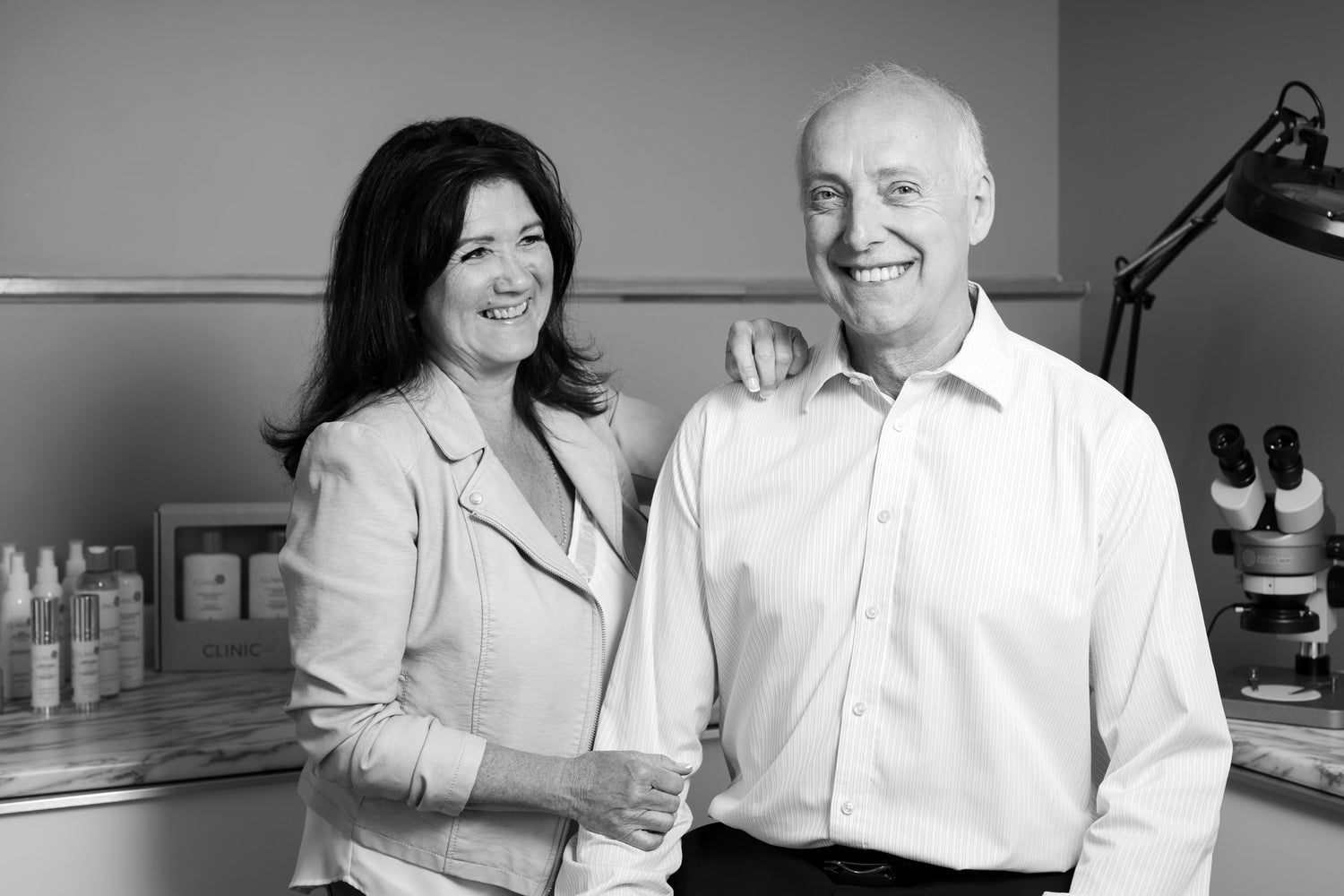 CLINIC-SM
Solange Chagnon, Présidente Fondatrice
Melvin Dionne , Principal Collaborateur