WHO ARE WE?
Imitate the body to self-heal. The particularity of Clinic-SM products lies in the use of a particular type of hyaluronic acid molecule which can penetrate the skin deeply and install effective and all-natural hydration. Indeed hyaluronic acid is a molecule present between the cells of the human body and it retains a thousand times its weight in water. It is a molecule that plays a major role in the hydration of human skin. When you apply the lotion to the skin, you can feel the beneficial effect of this particular hydration within seconds. It's even surprising and fascinating this silky sensation that settles instantly on the skin.
How Clinic-SM products were born. After using a SPA for a few days in a row, Melvin developed skin rashes accompanied by severe itching. His research on this condition led him to discover SPA dermatitis and swimmer's dermatitis. He discovered what causes these infections and how to avoid them. Based on his research in the scientific literature and aided by Solange's massage therapy expertise, they created products specifically for swimmer skin care; a neutral pH shower gel, a repairing shampoo for dry and damaged hair and a particularly effective moisturizing lotion.
Not just for swimmers. Hydrating the skin with transdermal grade hyaluronic acid benefits all dehydrated skin types. The cold of winter or the overheating of houses dries your skin, the sun, the wind, age, so many aggressive factors that dehydrate your skin. Excellent results are even obtained in cases of itching due to eczema and psoriasis. Providing the body with the molecule it uses itself to moisturize the skin is a guarantee of success as our users testify.
Biographical notes
Melvin Dionne, pharmacist
Graduated in 1976 from the Faculty of Pharmacy of the University of Montreal, I worked in the pharmaceutical industry for 24 years. As scientific director, I was responsible for the following scientific services: quality control, quality assurance, regulatory affairs as well as research and development. My research now turns to the most effective moisturizing molecules described in articles from the scientific and medical literature.
Solange Chagnon, massage therapist, physiotherapist
For more than 20 years, Solange has earned an excellent reputation in her field of care. His professional massage therapy services have been recommended by several doctors and chiropractors. She tells us: "The health of the skin is palpable. It is the skin that is touched before reaching the muscles or the tendons. Her contribution to the evaluation of Clinic-SM products is an undeniable asset.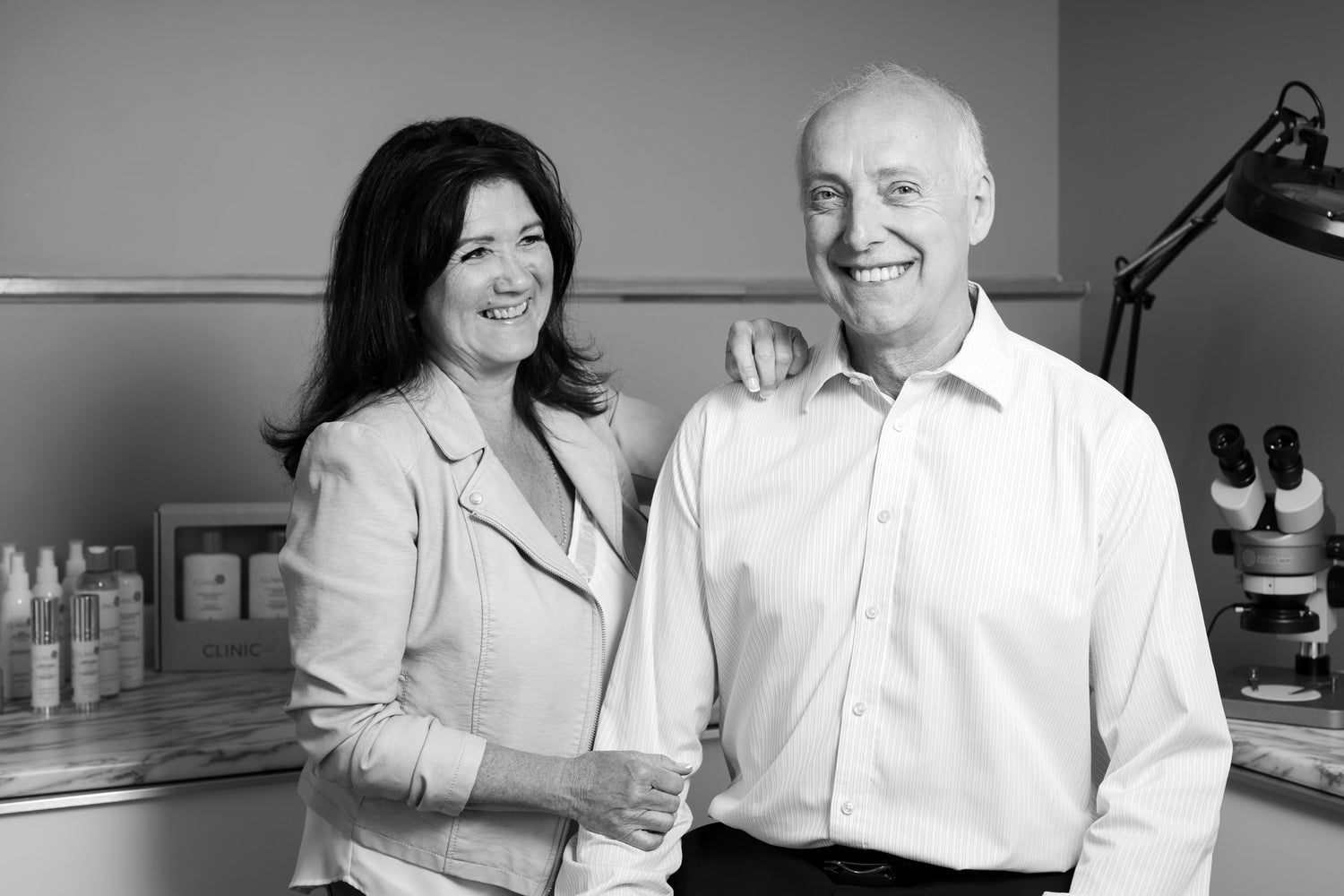 CLINIC-SM
Solange Chagnon, Présidente Fondatrice
Melvin Dionne , Principal Collaborateur